The return of the Start Menu is a pretty big deal in Windows 10 and that's because you're likely to spend quite a bit of time with it. Whether it's using it in the more traditional Windows way or using Cortana to search for content on your PC or the web, it's a welcome addition.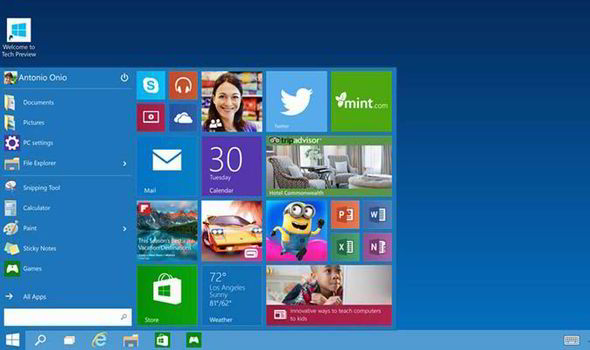 Pulling in the tiled user interface from Windows' tablet mode means you get to access Live Tiles all without exiting the desktop mode. If you're not a fan of how these tiles look or how they are arranged, this is something you can fix.
Simply hover the mouse cursor over a tile and right click on your mouse or the right side of your touchpad. Now you'll see options to resize tiles to make them smaller or even wider. You can also pin programs to the task bar at the bottom of the screen or remove (Unpin) from the Start menu altogether – holding down on the tile does the same thing on a touchscreen.
If you're not a fan of the Live Tiles, which are basically constantly updating widgets like the ones you get on your phone, select 'Turn the live tile off' and it's all done. You can always add them back later simply by dragging the app back to its vacated space.