Any fans of Windows 8 out there? Hello? Ok, so not many of us are lovers of the fully touch-friendly UI that Microsoft has pushed into the background. Tablet Mode, of course, gets rid of the desktop and lets the Start Menu take center stage.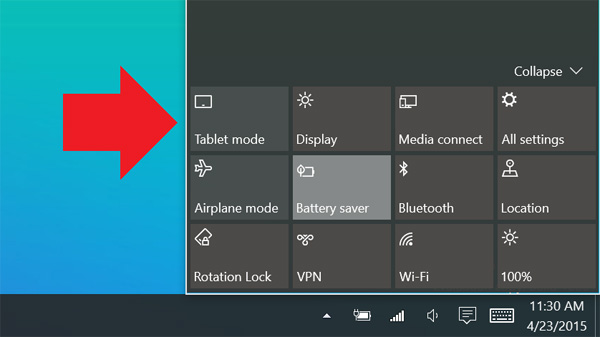 To access it, Tap on the 'notifications' icon (it looks like a message) on the taskbar – or swipe in from the right side if you're using a touchscreen – in the taskbar to bring up Action Centre. Click the 'Tablet Mode' and repeat the method to exit it again.
Incidentally, if you're using a hybrid device – a Surface Pro 3 for example – popping the keyboard out should automatically bring up Tablet Mode, which is a nice touch.